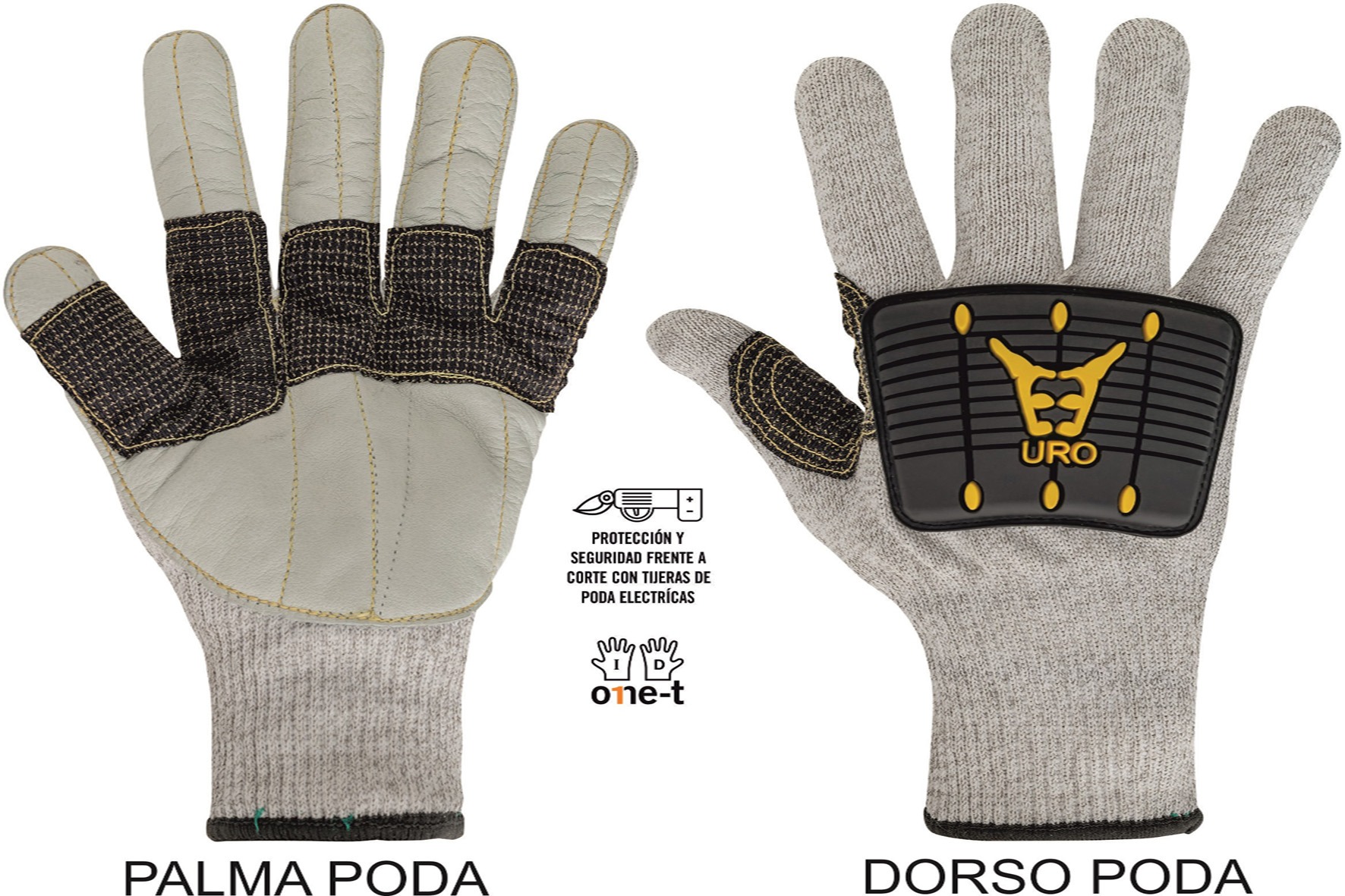 NEW SOLUTION: URO GLOVES PODA
Developed by AIARS Y LOPIS, S.L., applying our R&D, we have achieved gloves that offer protection and double safety for an activity that involves a high risk of cutting by pruning shears.
We have registered these gloves as utility model 201931269.
The two gloves act independently in each hand or interrelated, with or without a transmitter bracelet. With proper use, security is 100%. Due to its unique design, the service life is longer over time compared to others.
We separate protection, from safety.
The protection of the gloves is provided by the EN 388 standard with greater comfort and ergonomics.
Safety, we have developed by synchronizing the electronics of a machine with the design and distribution of the materials in the gloves.
Both properties, protection and safety, remain inherent. These are considerations that give us confidence in making use of them.
Our gloves are compatible with electric scissors, and we recommend when using pruning shears, request and test the compatibility of the two parts.