Our Company
Know-how is what sets a company apart. At MAFEPE we agree with what Professor Jay Rao of Babson College, USA says: "There are no rules in innovation". Regardless of financial potential, it is a company's know-how that fires its ability to innovate and sets it apart from its competitors.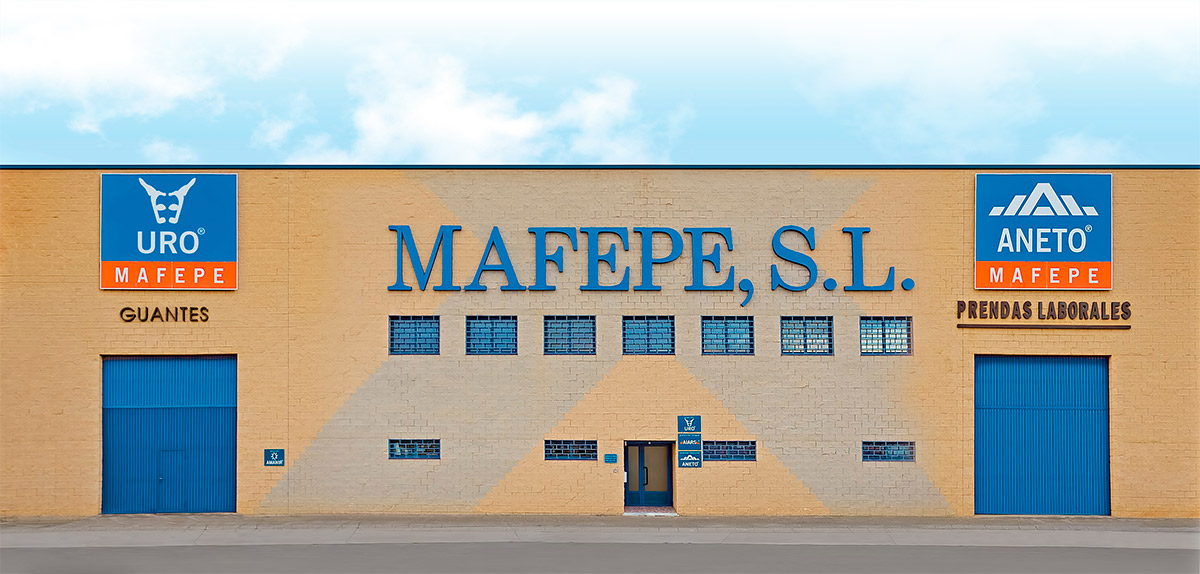 Professor Rao presents innovation in two ways: Efficiency that destroys jobs or that which creates new solutions and generates thousands of jobs.
At MAFEPE we provide an intermediate concept, between efficiency and creating new solutions: THE INNOVATION OF "OPTIMIZATION". We present this approach repeatedly in our written, oral and video media, in all of our "forums".
MAFEPE offers its know-how, sharing it with the technicians who work directly on improvements in protection, production and performance. These technicians also include specialists in PPEs and HR. Occupational risk managers, who are directly in contact with risk and hazards at work, are those who can best provide the necessary first-hand information so that as specialists we can implement improvements in equipment in order to reduce accidents.
MAFEPE foresees that with all of the new technical incorporations in the medium to long term the way we conceive and use gloves will advance along the same lines as has occurred in the automotive industry. For certain risks we will have "smart" gloves.
MAFEPE - OUR HISTORY
MAFEPE is MANUFACTURAS FERNÁNDEZ PELLICER.
Pedro Fernández founded the company in 1965 in Zaragoza and from the very start right up to the present day his family has worked with the same determination and purpose, advancing day by day, incorporating the most advanced techniques to consistently offer the very best products.
While in Spain industries such as shipbuilding, mining and smelting were being supported and promoted, at MAFEPE we were making leather and combined gloves by hand. One by one. Artisanally. Handcrafted with loving care, often working through the night. But much more than sweat and technique is needed to protect workers, what is needed is innovation. And we certainly innovate. In February 1994 MAFEPE was the first company to certify a leather glove in Spain; we constantly strive to be at the forefront in safety and protection, giving our URO gloves and ANETO workwear their specific character and focusing on ergonomics, comfort and safety. Focusing on you. 
Innovations such as extra reinforcement in the "V" area between the thumb and index finger for all of our leather, nitrile and technical gloves. Although it may seem a fairly insignificant detail, this is a particularly weak area and thanks to MAFEPE it is now well protected. 
Innovations such as "thickened areas", consisting of a greater compression of the fabric on the areas of the glove that suffer most wear, such as fingertips or the centre of palm. No two fingertips are the same so that the protection on gloves should not be the same either.
The innovations are not only in the gloves themselves but in the way they are used, offering the possibility of replacing the one glove that has worn out rather that the complete pair. If you are left-handed or right-handed, if you use one hand more than the other why should you have to buy two new gloves?
All of these innovations, as well as many sleepless nights of dedicated effort and determination to offer the best products, have led us to where we are today. MAFEPE works side by side with technical engineers in the textile industry, chemical engineers, and designers and, of course, our customers, taking on board their needs and requirements to create the smart gloves of the future. Gloves and garments customized to cover the risks of each particular job or activity.
We work just like our grandfather Pedro, with one goal in mind: for you not to be worried about your safety. We take care of it.