Garments-Desing
Protection of areas subject to most wear, for a longer useful life.
At MAFEPE we have analyzed our ANETO® garments to pinpoint the areas subject to most wear and tear and have come to the conclusion that by reinforcing certain small areas we can prolong the garment's useful life. This represents a SAVING.
THE REINFORCED AREAS OF OUR ANETO® garments are:
TROUSERS or OVERALLS: PATCHES ON KNEES, CROTCH, DOUBLE SEAM ON POCKETS.

BOMBER JACKETS, SHIRTS, PARKAS or OVERALLS: PROTECTIVE CLOSING FLAP AND ELBOW PATCHES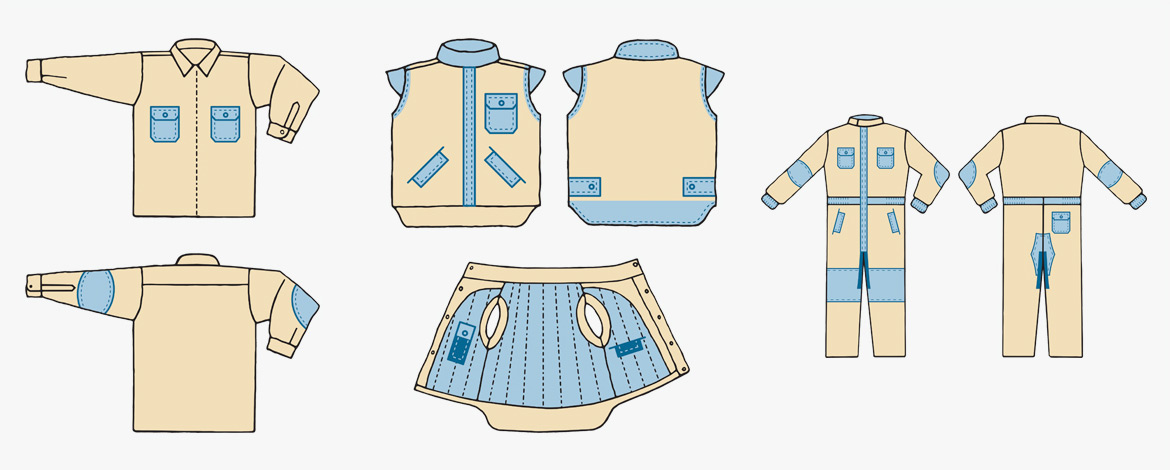 See garments with reinforced areas